New CD Release

Vineta Sareika and Amandine Savary are happy to announce the release of their new CD dedicated to Edvard Grieg Violin Sonatas!
Sibelius Violin Concerto in Belgium
On July 7th Vineta will be performing the beautiful Sibelius Violin Concerto with the Belgian National Orchestra and Anu Tali at the Wallonie Festival in Belgium.
Back home from a succesful tour in Asia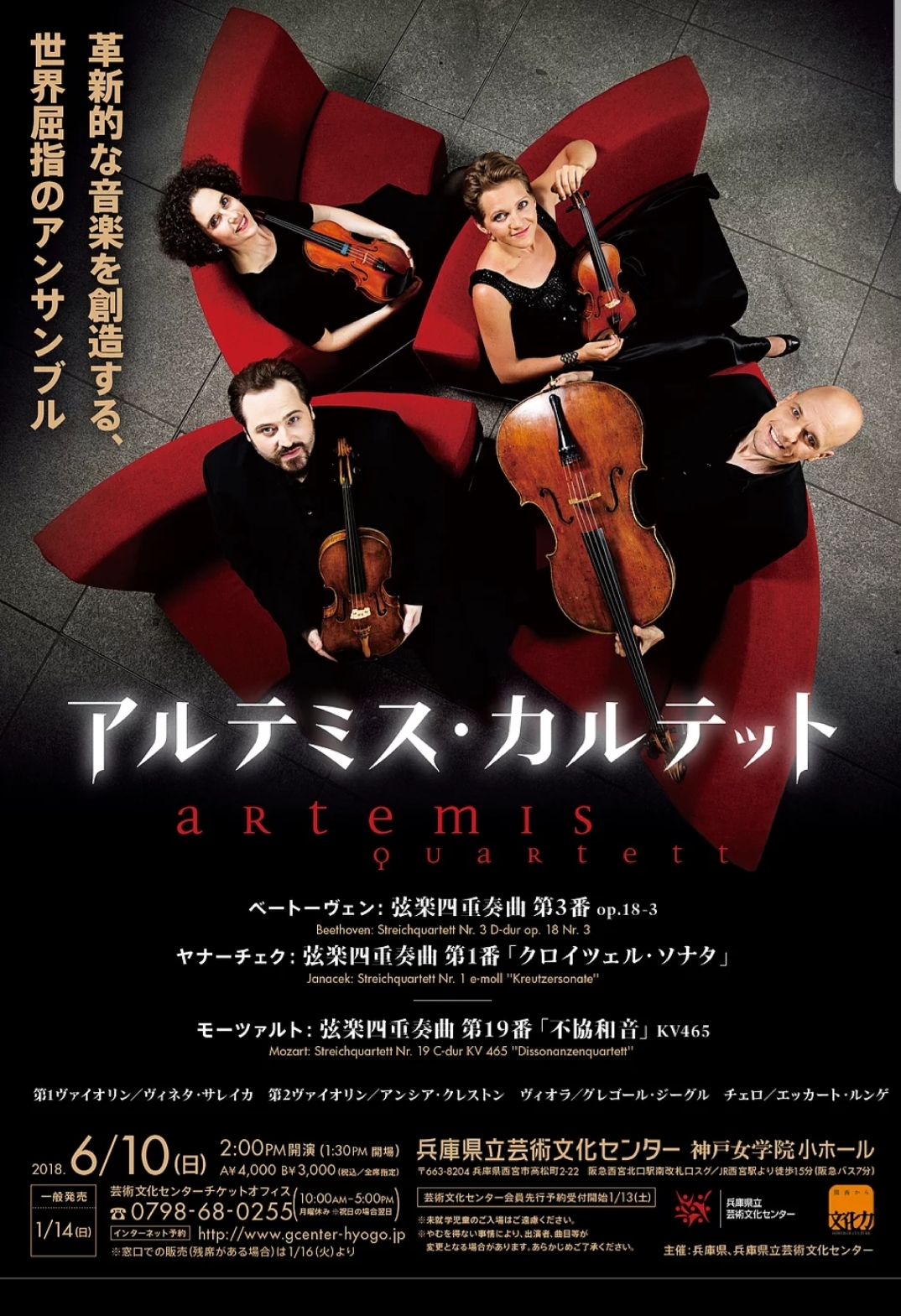 This season has been very busy for the Artemis Quartet with touring in Europe, Israel, the United States and Asia. We just came back from eight concerts in Taiwan, Korea, Hong Kong and Japan and are now getting ready to record our new Shostakovich album.
Associated Artist of the
Wallonie Festival
Vineta Sareika has been invited as associated artist in residence to perform in several Wallonie festivals in Belgium:
29.03. Vivaldi Four Seasons with the Namur Chamber Players in Mons
8.07. Sibelius Violin Concerto with the Belgian National Orchestra at the Royal Juillet Musical
5.10. Grieg Sonatas with Amandine Savary in Charleroi
9.10. Vivaldi Four Seasons with the Namur Chamber Players in Louvain
Spring Tour in America

Getting ready for the Artemis Quartet US tour coming up in April with ten concerts in the biggest cities including New York, Washington DC, Houston, San Francisco, Cincinnati...
More info